At PBT, we pride ourselves on developing great long term relationships with our customers.  We would like to thank our customers for sharing some of their stories with us.
Granular Detailed Data Delivered
 
We had detailed region and route information in our transactional management system, however, the
granular detail did not flow through to our financial ERP solution. We needed a financial system that could
manage significant transactional volume through its API service, and capture the multiple dimensions required on the transactions. The need for us to speed up the processing of customer payments and bank reconciliation was also a key driver for the project, with thousands of transactions per day, direct bank feed integration was critical.
On a tight timeline, all parties delivered to achieve the project outcomes, and make the Sage Intacct project a success. Our return on investment will be significant, as we continue to benefit and build on the solution.

Dimensionalised Data for better visibility
As our business ma

tured, it became clear we needed a better understanding of our financial data. We couldn't capture our data to the level of detail required, which led to staff manually trying to segregate data for reports each month.

We needed more reporting depth and the ability to record our financial data by key areas. Sage Intacct enables this level of data capture natively with dimension codes and can report on this information to give key business leaders better visibility of their areas.
Everyday work practices streamlined

PBT have been instrumental in bringing our accounting system into not only the modern era, but a system that has been able to streamline everyday work practices immensely.  The transition process was made incredibly easy by the overwhelming support, communication and assistance from the PBT team.  Any issues that have arisen over the time we have been dealing with them have been addressed promptly and followed through until the problem is rectified.  They are more than happy to work to create new reports that suit our business and I feel satisfied that the efficiencies we have received far out way the financial investment.  I cannot recommend PBT highly enough.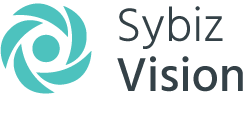 Quick Response Times and Great Follow Up

Progressive Business Technologies analysed our workflow and provided us with a detailed plan to upgrade our ERP software. Their in-house developers designed and implemented custom software for our payment gateway and product imports saving us time and money on daily tasks. Response times are quick when we have an issue or software query and always followed up to ensure we have received the desired outcome.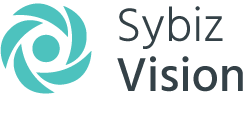 Business Intelligence Solved


Star21 enjoys the reputation of being one of Telstra's most successful channel partners, winning the Victorian Telstra Dealer of the year 3 times. Offering leading edge telecommunication solutions in a very competitive market place, the need for business analytics and visibility of their operations is imperative to their success."We thought our reporting pre SnapshotBI was credible, but a number of issues still existed in the business" says Sam Capuana General Manager Finance & Operations.

"Dissemination of information quickly to our staff with-out manual manipulation was a problem. There was information we wanted, but struggled to extract it in meaningful forms without significant time spent by our staff. But with Snapshot we were able to retrieve information we never dreamed we could get, and there it was, with just the click of a button". Now from their CEO, to their Sales & Support Staff, the key business information is fed live to their employees via a range of specific dashboards.