Sage Intacct – Wholesale Distributors & Inventory
Sage Intacct is the ideal cloud solution to control Inventory.
PBT is one of the leading partners for Sage Intacct Australia with a wealth of experience in the warehouse distribution space.
Sage Intacct provides  Wholesale Distributors, Online Retailers, and any Inventory Based business the ideal cloud system to manage and control Inventory. With a focus on Inventory based business over the last 3 years, the Sage Intacct Inventory Module has grown to become a full-featured solution for those operating with Stock.
Stock Visibility & Tracking
When it comes to tracking Stock, visibility of where products are within your warehouses is vital.
With Sage Intacct, you can configure the amount of complexity you want around your stock tracking, from simple single warehouse environments to complex Multi Warehouse, Multi-Bin environments.
Multiple Warehouses & Multiple Bin Locations are essential for many Inventory based businesses. When receiving goods, you can allocate incoming stock to a warehouse and specific bin, allowing you to monitor stock levels down to the bin level. When picking stock, you can optimise pick routes by knowing precisely what quantities of product reside in each bin locatiowa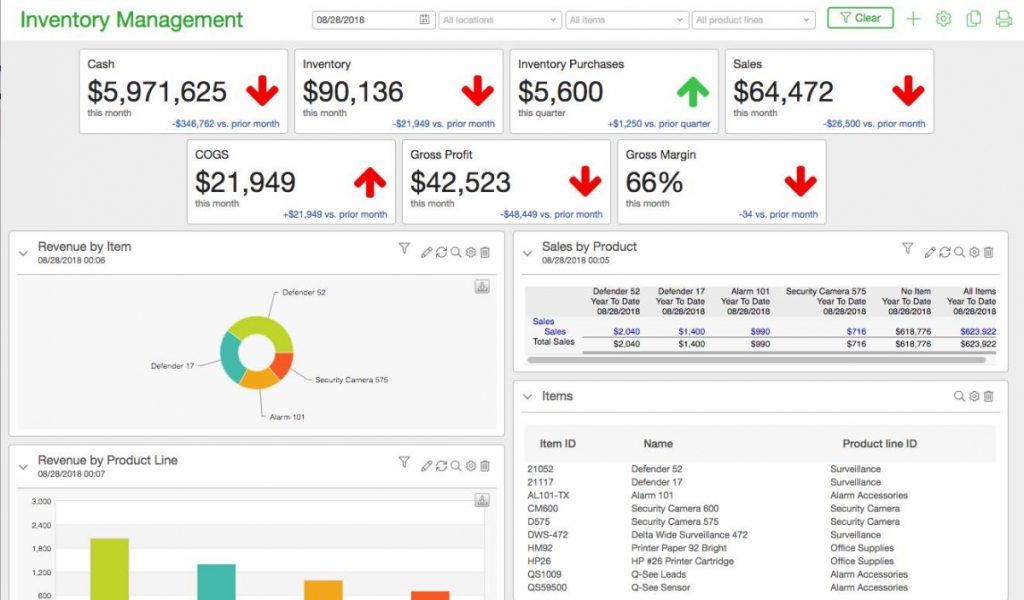 Serial Tracking
If you need to identify and track individual products to specific customers, Sage Intacct provides in-depth serial tracking, so you know exactly where you have sent individual items. Often required for Warranty tracking, you can record serial numbers both when you receipt goods and when dispatching them, and use the quick upload method to upload many serial numbers quickly when receiving large deliveries.
Batch Tracking / Lot Tracking
If you're dealing in products that could have recalls or require quality assurance tracking, then batch tracking enables you to identify which customers have been sold products from the same batch. Sage Intacct allows you to enable batch tracking, so you can always find where products from the same batch were sent.
Multiple Stock Units / Units of Measure
Often Wholesale Distributors will purchase in bulk and sell in singles. Sage Intacct fetaures Unit of Measure conversion allowing you to purchase in one unit (like boxes) stock in a base unit like Singles, and then sell in either singles or boxes.
Automated Re-ordering/ Stock Replenishment
With Sage Intacct Inventory you can automate your Inventory Replenishment needs, by having the system analyse your stock requirements a based on a number of user defined replenishment methods. Sage Intacct can then suggest optimum order qty's for stock lines, automatically producing Purchase Orders for approval,  and helping you minimise excess stock, reduce stock outs and free up capital.
Alternate Products
Be able to offer clients alternate product choices when required by assigning alternate product codes to inventory items.
Drop Shipments
If you need to Drop Ship customer orders, Sage Intacct handles this process perfectly, enabling you to receive an order from your customer, automate the Purchase Order from your supplier and have it sent directly to your client.
Back to Back Ordering
Automate the Purchase Ordering process for products that you don't stock, as soon as you receive a customer order, you can automatically raise the purchase order for drop shipment.
Kitting
If you sell products in a pack, and want to manage your stock control when selling the single stock item, you can do this by utilisng the Sage Intacct kitting functionality.