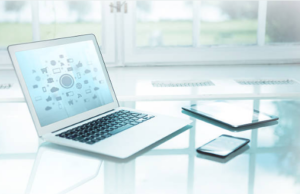 Ageing or ineffective ERP software often sends out warning signals that it is not as efficient or effective as it once was.  But, quite often businesses don't realise the need to upgrade or change because they don't recognise the symptoms.  In today's fast-moving world, these symptoms are often quite difficult to identify, and in some instances it has been happening so gradually, that the perceived impact has been negligible.  As a result the move to more suitable software has been prolonged.  The result of this is operational inefficiencies, increased costs and staff dissatisfaction which over time chips away at your profits. Time is money and these problems cost you both!
The trick is to recognise these symptoms, so you can watch out for them.  Here are nine typical symptoms:
Managing Business Growth
Business growth is the key objective of most organisations.  However, with growth, often comes the need for broader operational functionality.
Don't Trust Your Data?
Data is entered into disparate systems, so data is held in different silos across the business.  Duplication of manual data entry increases risk of error and is time inefficient.
Reporting is Cumbersome
Because data resides in multiple data sources; information has to be manually extracted.  At times, the data is re-entered into spread sheets, which takes time and increases risk of error.  This also takes time and often business decisions are made without all the facts at hand.
Excel is Running Your Business Operationally
Spread sheets are being used to manage stock manufacturing planning, job costing and service management.
Disconnected Systems
You have multiple software solutions that don't talk to each other.  For example, you have a payroll solution that doesn't integrate with your accounting solution.  Or you may have a Job Costing system that doesn't integrate with your inventory solution.
Custom Written Software
You have had custom software developed to integrate into your existing software that manages the servicing of the products you manufacture & sell.  You may have many smaller subsystems which are then "integrated" through a manual series of processes.
Old Technology Base
Many companies have older versions of software that are either no longer supported or are on older technology that it no longer works on the latest operating systems.
Mobility
For business that has field technicians or a mobile sales team, historically, mobility required the purchase of specific mobile devices compatible with the mobile software solution selected.  This was costly and locked businesses in with certain handheld devices.
Compliance
As the business world has become more litigious, many industries have had to comply with certain standards and regulations.  Many businesses manage this external to their ERP packages because of lack of functionality, specifically in the areas of audit trails and data security.
If you are suffering from any of these symptoms, it is time to look at a new ERP software solution and is important to engage with reputable IT Partner to guide you through the process.    Choosing the right IT partner to work with is an equally important decision because the wrong IT partner can significantly affect the outcome of the project.