Sybiz Visipay – Affordable and Flexible Payroll Software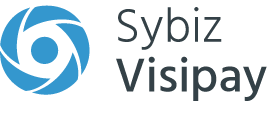 Sybiz Visipay payroll software is a well known feature rich payroll solution for Australian businesses. With the integrated Human Resource Management, leave management and employee self-service modules you can move beyond traditional realms of payroll functionality. Sybiz Visipay can be used as a stand-alone payroll package but can also be fully integrated with Sybiz Vision and Sage Pastel Evolution.
There are numerous benefits for using Sybiz Visipay. These include:
Comprehensive employee record keeping
Employee data is available at the click of a button. Expand this facility even further with the Sybiz Visipay HRM (Human Resource Management) module for storage of additional HR related information.
Seamless integration with Sybiz Vision and other leading accounting packages
Sybiz Visipay has been designed for seamless integration with our Sybiz Vision accounting software and Sybiz VSM service management software, enabling timesheet data to be keyed once and only once. A General Ledger export facility is also included to reduce your workload if you're using Sybiz Vision, Sage Pastel Evolution or Sage Pastel Partner.
Flexible pay periods
Pay your employees in any combination of weekly, fortnightly or monthly frequencies across multiple pay periods. The Pay Profile feature means you don't have to re-enter recurring transactions every pay period.
Interface with time and attendance software
Sybiz Visipay can be integrated with most time and attendance software.
Customised payslips and security envelopes
Customise payslips and create a professional image for your business. Whether it's to fit your existing stationery or to include your company logo, the Sybiz Visipay Payslip Editor will help you achieve exactly what you want. Payslips can be emailed with password protection directly from Sybiz Visipay.
Pay Super through Sybiz Visipay
Sybiz customers can now make employee superannuation payments to any complying superannuation fund via Sybiz Visipay payroll. The Sybiz Visipay and SuperChoice solution saves you time by processing one single electronic payment to multiple funds.
Additional Modules
Sybiz Visipay has additional modules including: