Service Management Software to effectively manage your Service Team
Optimising Service Teams with Advanced Management Software
For organisations specialising in service and repair, or those that incorporate service divisions, it's crucial to employ service management software tailored to the industry's unique demands.
While rudimentary service tasks might sometimes be tackled using standard financial software, the intricacies of the service sector necessitate more sophisticated solution often requiring a Service Module.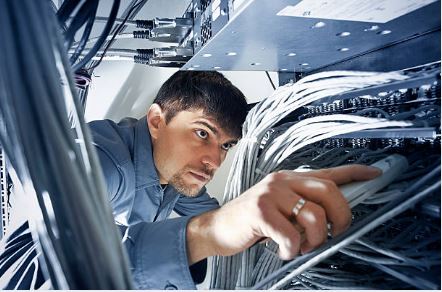 Understanding Your Needs
If your organization is responsible for the servicing or repair of either company-owned or customer assets, whether from a stationary workshop or in the field, we're attuned to the essential components your solution must encompass:
Asset management for both internal company and customer equipment.
Service contract administration.
Job and technician scheduling.
Establishment of routine maintenance and service timelines.
Accurate service job quotation and costings.
Expedited invoicing.
Efficient parts and labor allocation for jobs.
Streamlined job-specific purchasing.
Comprehensive reporting capabilities.
Seamless mobility integration.
Managing Company and Customer Assets
Your own machinery and assets are pivotal to your operations. Utilise our service management software to establish maintenance alerts, ensuring your equipment remains compliant and operates optimally. Track service expenses to gain insight into the total lifetime cost of each asset.
Efficient Customer Asset Servicing
Our software facilitates meticulous service history tracking for customer assets. Schedule maintenance effortlessly, and keep customers informed with automated notifications about due dates. The convenience of templates—with predefined tasks, parts, and labor considerations—cuts down on job creation time, while guaranteeing process completion.
Scheduling Made Simple
Harness the power of visual dashboards and calendars for quick insights into ongoing and upcoming tasks. Technicians get a clear picture of their work schedules, and with Google Maps integration, they're also guided to their next destination. With standard service templates, cut down on redundant administrative tasks and streamline your operations.
Simplified Quotations and Billing
Craft precise quotes for service tasks using job templates or by replicating prior service job cards. Predefined rates and hours on job cards assist in accelerating the invoicing process.
Purchase Order Management
Raise purchase orders for job-specific parts swiftly, ensuring smoother operations and fewer missteps. On receiving orders, stocks get auto-allocated to the respective job.
Enhanced Mobile Accessibility
Equip your technicians with the power to receive job details on their mobile devices, allowing them to allocate parts, input labor hours, and update task notes in real-time. This instant data relay reduces redundant data entry, boosts efficiency, and enables prompt invoicing.
In-depth Reporting
Our service management software grants you access to multilayered reporting tools. Dive into metrics like job and customer profitability with an array of reports and dynamic dashboard analytics. Customize your data presentation for both internal evaluation and client reporting.
In essence, the right service management software not only streamlines operations but also empowers organizations to deliver impeccable service consistently.
[/vc_rowS