How far do you go with your manufacturing software?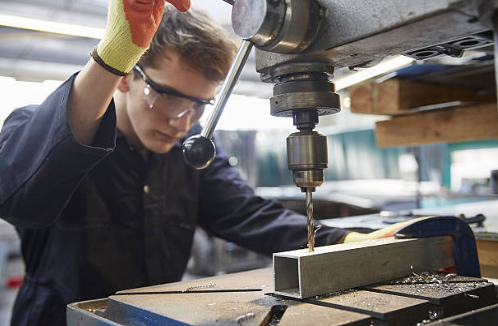 In the manufacturing industry, we understand there are many different levels of manufacturing.  But the one thing in common amongst all manufacturers in the challenge of selecting the right software solution for your industry.  We know there is a fine line between delivering the right level of stock control, scheduling and inventory replenishment for our customers, without implementing solutions that increase overheads just to maintain the system.
We have worked with many manufacturing companies and know the types of challenges you face.  Our solution address a range of common challenges that manufacturers face.
Bill of Materials
Get your Bill of Materials out of your spreadsheets!  In our experience, many of our customers often have their BOM recipes either in their head, on paper or in spreadsheets.  Getting these Bill of Materials entered into the software takes you a long way towards managing your manufacturing processes better.  By including your labour and overhead costs, and having wastage factored, you get a more accurate cost of your manufactured item.
Make for Stock Vs Make to Order Manufacturing Vs Job
We know the different requirements for organisations that 'Make for Stock' vs 'Make to Order' and the difference between Manufacturing processes and Job Processes. We can help you implement suitable processes that deliver accurate and efficient operations and provide detailed information for you to ensure you are on top of your production.
Manufacturing Vs Job
Whether using Bill of Materials recipes or specific one off Job Costing Estimates capture of actual production run data we have solutions that enable you to measure and change the individual product run components on the fly and provide variance reporting.
Manufacturing variances
Our software solutions allows for the capture of actual production data throughout the manufacturing process.  This allows you to track your actual usage of materials and labour throughout the manufacturing process.
Inventory Replenishment
Inventory Control is a critical factor for improving manufacturing process efficiency, accuracy of parts and materials, which ultimately effect your bottom line.  We have solutions that drive your inventory replenishment processes ensuring you can accurately predict and order your required stock levels.   Alternatively, our solutions can apply the "just in time" and "lean manufacturing" principles and order on demand to reduce stock holding. We have solutions that can automate this process (with approval steps) and created required purchase orders based on your specific logic.
With our MRP solutions we can help you improve your MRP processes and give you greater visibility across your manufacturing costs.