Unlocking Business Insights with Power BI, Snapshot, and Data Warehouse Live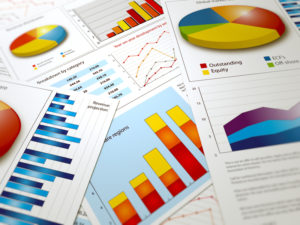 Business Systems are a necessity but Business Intelligence, if that's not exciting to you, you shouldn't be in business.
In the realm of business, Business Intelligence (BI) should spark enthusiasm in anyone genuinely engaged in their industry. It's the gateway to insights, decision-making, and growth.
Microsoft Power BI
Microsoft's Power BI is a force in the world of business intelligence. Its capability to generate immersive reports and interactive visualizations brings your data to life. Designed to integrate seamlessly with diverse platforms, Power BI offers both in-depth analytics and the flexibility for businesses to craft customized dashboards. Its Excel integration further elevates its prowess, allowing businesses to explore, manipulate, and present data in familiar yet powerful ways.
Snapshot.Live
For enterprises looking for effective BI minus the steep consultancy fees. Snapshot Live offers an efficient solution to the demand for instant access to vital business data in today's dynamic business landscape. This tool provides immediate visual dashboards, facilitating seamless access to pivotal information whenever required. Key features include an instant setup with a pre-existing dashboard library, an intuitive installation process, a combination of pre-built community dashboards and customization options, the capability for unlimited dashboard creation from various data sources, and an automated scheduling function for timely data delivery to specified users.
Learn More about Snapshot.Live Here
Data Warehouse Live: Tailored for SMEs
In the sprawling digital ecosystem, SMEs often find themselves drowning in data. The real challenge? Extracting its inherent value. Enter Data Warehouse Live. Exclusively crafted for SMEs, it guarantees actionable insights coupled with a promise of rapid deployment and a swift ROI.
Key Features:
Unified Data Landscape: Seamlessly amalgamate data from disparate sources, presenting a unified, digestible overview for management and operational teams alike.
Integration with Premier BI Tools: Perfectly synchronized with BI stalwarts like Microsoft Power BI and Snapshot, it guarantees consistent, reliable data streams. Plus, businesses can customize dashboards to resonate with their unique ethos.
Flexible Collaborations: We pride ourselves on our adaptability.

Dashboard Crafting: Whether you desire our expertise or lean towards an in-house approach, we're here to facilitate.
Hosting Decisions: Opt to keep your data warehouse within your Microsoft Tenant or trust us with its hosting, ensuring unparalleled security and ease of access.
BI Customization: From leveraging Power BI licensing to straightforward web portal access, we shape the BI experience to resonate with your preferences.
Learn More about Data Warehouse Live Here