Business Systems are a necessity, but kind of boring. But Business Intelligence, well if that's not exciting to you, you shouldn't be in business.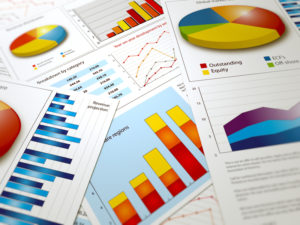 A key objective with our customers is that we improve our clients management and operational reporting solutions to provide insights into their business like never before. We make it easy to get the right information to the right people when they need it.  This after all is a key reason that we implement and support a business system. Having supported our customers over many years across multiple reporting products we have a unique perspective on the  options available to our customers, and those we believe represent the best value and lowest cost of ownership. With 2 key business intelligence solutions, we can provide a solution to suit all requirements.

Our solution of choice for those wanting business intelligence without the high consulting cost that usually come with most BI Tools and custom reporting solutions is SnapshotBI.com. A concept we had a hand in starting, SnapshotBI.com provides a real-time business intelligence platform out of the box, with beautifully presented dashboards and significant depth in terms of enquiry and drill down features. But it's not the tool that provides the real value, it's the large library of community dashboards that have been developed specifically for your business system that would cost ten's of thousands of dollars if being developed individually for you. Further more this community platform continues to grow, providing new dashboards and allowing us to leverage off the existing dashboards logic to quickly create variations and customisations to suit your specific needs.
Snapshots Dashboard Analytics are second to none, and represent a change in the way traditional BI products work, significantly reducing the development of custom reports and delivering far more value for money via a small subscription cost. If we haven't already provided you with a demonstration of SnapshotBI.com please contact us to understand who it can solve many of your existing business and operation reporting issues.
BIC (Business Intelligence Center)
BIC is an excel based business intelligence and reporting tool that enables us to create detailed reports direct to excel from your business system. BIC excels (literally) where clients are required to send key Management reports outside the organisation to third parties or boards, providing detailed reporting in a format that everyone can read and understand and can be easily emailed to required parties. Being excel based, detailed drill down information can be included in the spreadsheets, and key data can be manipulated easily where required.
Please read on about some of our cases studies that have adopted our Business Intelligence Solutions
Case Studies