Efficient & Reliable IT Support utilizing industry leading support platforms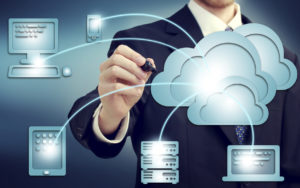 We are at the forefront of IT services, harnessing our extensive industry experience to deliver personalized and transparent IT and commercially aware solutions. We prioritize clear, jargon-free communication, ensuring our clients have a crystal-clear understanding of the services they're receiving. By immersing ourselves in your business environment, we proactively offer cost-effective solutions coupled with exceptional support to help you achieve business growth and efficiency.
We remain committed to staying updated with the latest industry innovations and cloud solutions, assessing their relevance and integration into our offerings to continually enhance your IT ecosystem. Recognizing the integral role technology plays in your operations, we dedicate ourselves to ensuring uninterrupted business processes. We understand that any downtime in the systems we manage equates to potential business loss.
Our offerings include:
Microsoft Azure Cloud Solutions: Elevate your business infrastructure with versatile and scalable cloud solutions.
Microsoft 365: Beyond the traditional, Microsoft 365 offers a suite of tools and applications curated to propel your business productivity to unparalleled heights.
Managed Support: Our advanced Managed Services Platform isn't just support—it's foresight. Gain unparalleled visibility over your customer devices and ensure their optimal performance.
PAYG IT Support: Flexibility is paramount. Avail our IT support as and when you need it with our PAYG services.
Maintenance and Security Plans – lets us take the work out of maintaining your IT environment and updating and auditing key security requirements.
Security Solutions: Our commitment to security is uncompromising. With cutting-edge Endpoint Detection and Response (EDR) tools, your digital assets are shielded from threats, both present and emerging.
Managed Backup Solutions: Your data is invaluable. We ensure its safety, integrity, and swift recovery with our robust backup solutions.
Hardware & Software Sales: Stay ahead with the most advanced and suited technological integrations through our curated hardware and software sales.