Service Industry software for repairs and onsite servicing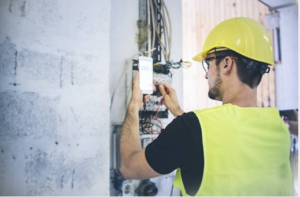 We have worked with a range of service companies across a broad range of industries implementing service industry software.  We understand the challenges of the industry from the simple to the complex requirements of the service industry.
Many of our customers were struggling through using their basic financial software to achieve their customer job quoting and invoicing. But by implementing software specific to the service industry, we were able to address a range of challenges they had.
We can help you from the simplest of service requirements, to the more complex requirement of managing service contracts, scheduling jobs and technicians, managing periodical maintenance schedules and more.  We can help you with the allocation of jobs to technicians, allocation of costs, right through to speeding up invoicing.
Our solutions give you greater visibility of the profitability of jobs, business of technicians and the status of each job.  Whether it is the management of servicing internal company assets or customer assets, we have been able to provide solutions to meet a broad spectrum of requirements.