Effective Project & Job Costing Software Solutions
At PBT we have worked with many companies across a broad range of industries with a need for project and job costing software solutions.  We understand that it is important to have accurate costing information at your fingertips so you can identify the true costs and profitability of your jobs.  We know the challenges associated with recording and capturing this data from quoting, costing, purchasing dispatching and invoicing in a timely and efficient manner and can work with you to improve the management of this process.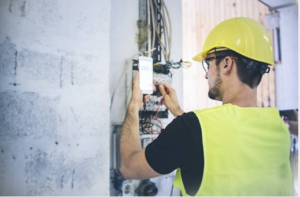 Our ERP & Accounting solutions can help you from simple to complex job estimating and quoting, costing, purchasing, dispatching, managing work in progress tracking all levels, to after job costing and actual job profit reporting.  We can give you the tools to invoice in a timely and efficient manner.
Our solutions provide you with the following:
Creation of accurate quotes that become your estimates
Better control of quoting prices by using mark-up percentages by cost type.
Accurate tracking of all costs associated with a job including purchases, stock, labour, sub-contractors etc.
Electronic timesheets to enter actual time directly to job tasks and payroll
Manage both simple and complex invoicing requirements
Detailed analytics of job data

Estimates vs actuals
Job profitability at a range of detail

Work in Progress Calculations
Management of retentions
Quoting
Create quotes from within the Job Costing software.  This quote then becomes your estimate from which you can report on Actuals Vs Estimates for the job.  You can send summarised or detailed quotes to your customer and even set up quoting templates to make the job quicker and easier.
When creating quotes, you can enter pre-defined mark-ups to ensure accuracy of quotes.
Having the quotes in the system and measuring your actuals against it helps you see if you are quoting accurately and profitably.
Capture Costs in real-time.
Allocate all costs from suppliers as soon as you receive and enter a supplier invoice.  Enter timesheets to allocate labour and real-time allocation of stock to jobs gives you a real-time picture of where the job is at.  This eliminates double entry of data to give you more accurate job costs for analysis.
Purchase items directly to the job so they are costed to the job the moment they are received.
Timesheets
Employees can enter their time into a timesheet that can be seamlessly posted directly to each task or stage the job to capture actual hours.  This data can also be imported into the payroll package for processing.  You can view and edit timesheets before they are posted to ensure accuracy of data.
There are a range of flexible methods to track your time.  Enter hours directly, use start and finish time, or enter a duration.  The choice is yours.
The timesheet application can be used from any device with a web-browser meaning that time can be entered anytime, from anywhere.
Flexible invoicing for Jobs
In business, we need to have flexibility to invoice customers as per the customer requirements.  With our job costing software, you can invoice a fixed price, invoice from actuals, pre-invoice and invoice progressively.  You also have total control over the design of your invoice to make to professional looking.
You can also keep control of your retentions and ensure claims are made on time.
Analysis and Reporting
View real-time job information so you can identify cost variances to ensure you keep your job costs on track, under budget and profitable.
See what the status of any job is at any time.  You can see how you are tracking against your estimates across all facets of the jobs.
Job dashboard analytics pull data from all parts of the system to provide a complete picture of the job and where it is at.  Know what purchase have been made, what labour has been allocated and what has been invoiced to date.  All this in real-time is valuable information to help make operational decisions about resources and cost allocations.