Data Warehouse Live: Fast Effective DataWarehousing for SMEs.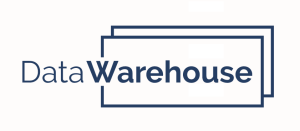 Data Warehouse Live: Revolutionizing Data Management for SMEs
In today's digital age, businesses are amassing vast amounts of data at an unprecedented rate. Yet, the true value of this data remains untapped if not adequately harnessed and analyzed. Data Warehouse Live, a cutting-edge solution designed specifically for small and medium-sized enterprises (SMEs). This solution not only promises powerful insights but also ensures a rapid deployment coupled with a swift return on investment.
Consolidation and Awareness
One of the hallmarks of Data Warehouse Live is its ability to consolidate data from different companies and business systems. This consolidation offers a unified view, making it exponentially easier for both management and operational staff to gain awareness of key business data. In essence, it serves as a centralized repository, eliminating data silos and offering a coherent picture of the business landscape.
 Leveraging Business Intelligence
Data Warehouse Live seamlessly integrates with leading Business Intelligence (BI) tools such as Microsoft Power BI & Snapshot. By utilizing standard data schemas for the products we support, clients can expect consistent and reliable data streams. Moreover, the flexibility extends to dashboard customization, allowing businesses to have both custom and standard dashboards tailored to their unique needs.
 Partnership Flexibility
Our commitment to flexibility is evident not just in our solution but also in our partnership approach:
Dashboard & Report Creation: Whether you lack the in-house expertise or simply prefer a hands-off approach, we're equipped to write dashboards and reports for you. Conversely, if your team is well-versed in Power BI or other BI tools, they can take the reins and produce reports in-house.
Hosting Options: Data Warehouse Live offers versatile hosting options. You can choose to maintain the data warehouse within your Microsoft Tenant, or if you prefer, we can host the data on your behalf, ensuring its security and accessibility.
BI Solution Development: We're adept at tailoring the BI solution according to your licensing and platform preferences. Whether you want to utilize your Power BI Licensing or prefer a straightforward webpage access to your BI reports, we've got you covered.
It's not just a product but a partnership, one that is flexible and committed to maximizing the potential of your data. In a world where data is the new oil, Data Warehouse Live ensures you're fully equipped to refine and capitalize on it.