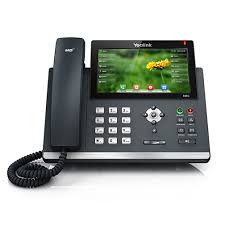 MAXO Implementation Process
Step 1: Preliminary Checks and Requirements Firstly, ensure you have an NBN or a high-speed internet connection, as this is essential for a reliable VOIP system. If you're uncertain about your connection, contact us for verification. Determine the maximum number of phone calls you might have concurrently and estimate the number of physical phones your office would require. We can assess your current phone bill to provide a comparative cost analysis, highlighting potential savings. Additionally, we'll inspect your network switches to determine if they support power over ethernet, allowing your new phones to draw power directly from their network cables.
Step 2: Proposal Presentation We will draft a proposal that includes:
The most suitable MaxoTel Plan for your needs.
Any associated costs for 1300 or 1800 number hosting.
Recommendations for the type of SIP phones, along with their prices.
An estimation of the time required for implementation and configuration.
Details of a Managed Phone support agreement.
Step 3: Test Run Upon your approval, we'll set up a trial environment, deploying 3 to 5 phones on a basic plan. This phase allows us to finalize the core setup and facilitates you in acclimating to the system. During this step, essential features like messages, call queues, hold music, call routing, and several other configurations are set. When you integrate your phones with your network, they'll automatically authenticate with a server and download the necessary settings.
Step 4: Comprehensive Setup Once you're satisfied with the trial setup, we'll proceed to order the remaining phones and upgrade your plan to accommodate the predetermined number of concurrent calls and phones. These phones will adopt the settings established during the test phase. Comprehensive user guides will be provided to your staff, ensuring ease of use. The phones will be enriched with a staff directory and additional customized features for optimized functionality.
Step 5: Transition We'll coordinate a suitable time to migrate your existing numbers to the new system. Once this is completed, incoming calls will be directed to your new phones. You can then proceed to retire your old system and, if necessary, terminate services with your previous provider.
Step 6: Ongoing Support Should you encounter any issues or require adjustments, simply reach out to us. We'll access your portal and provide assistance, be it for configuration alterations or troubleshooting.