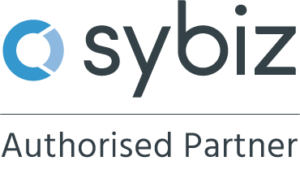 At PBT we have been involved with Sybiz and supported their ERP software Sybiz Vision for more than a decade. With a team of dedicated Sybiz Vision Support Consultants & Developers, we deliver reliable and efficient Sybiz Support and Sybiz Training services to our customers Australia wide.
Sybiz Vision
We have dedicated ourselves to understanding Sybiz Vision over more than a decade, and the ability to customise and integrate the solution utilising break points and the software developer's kit to provide customised and extended functionality into other client systems, streamlining processes and ensuring our clients become more efficient in their business operations.
Sybiz Support Agreements
We provide support services for Sybiz Vision through formal support agreements. We prefer to work with customers on a long term view.  We do this improving their business operations and efficiency by providing not just excellent support when required, but adding value through advice and awareness of possibilities.
As leaders in the mid-market ERP space, we can leverage from our experience and share solutions and advice with our customers.  Please take the time to speak to us about our Sybiz support services.
If you want to talk more about our Sybiz Software Support Services, please drop us a line.
Give us a call about Sybiz Vision Support