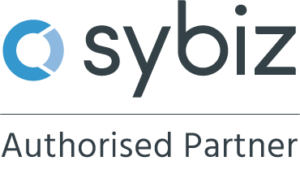 At PBT we have been involved with Sybiz and supported their ERP software Sybiz Vision for over 15 years. With a team of dedicated Sybiz Vision Support Consultants & Developers, we deliver reliable and efficient Sybiz Support and Sybiz Training services to our customers Australia wide.
Sybiz Vision SQL Version
With the transition over the last 5 years to the new SQL based  Sybiz Vision solution, we have dedicated ourselves to understanding the software inside out.  To compliment this, we have been working with the Sybiz Vision software developers kit to provide customised and extended functionality by integrating into other client systems, streamlining processes and ensuring our clients becomemore effiicient in their business operations.
Sybiz Vision Customer Portal
Existing Sybiz customers can access related Sybiz Vision Support information via our customer portal.  Please click through to the Sybiz Vision Customer Portal to review.
We specialise in Sybiz Vision Support and hands on Sybiz Vision Training. You can also view our Sybiz Support YouTube Channel.
Sybiz Support Agreements
We provide support services for Sybiz Vision through formal support agreements. We prefer to work with customers on a long term view.  We do this improving their business operations and efficiency by providing not just excellent support when required, but adding value through advice and awareness of possibilities.
As leaders in the mid-market ERP space, we can leverage from our experience and share solutions and advice with our customers.  Please take the time to speak to us about our Sybiz support services.[/vc_column_text][/vc_column][/vc_row]