PBT IT Services team is committed to providing customers with the best possible IT solutions and services, by offering a wide range of market-leading cloud and on-premise solutions to ensure they receive the most effective and reliable technology solutions.
take the software journey with us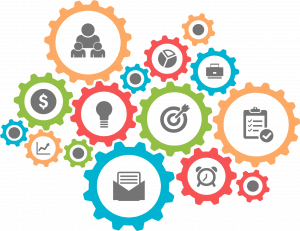 We believe that choosing the right solution partner is as equally as important as finding the right software solution.  This will ensure a great partnership moving forward which leads to successful implementations.
The PBT journey starts with a simple conversation about your business, and then flows through a series of structured stages. 
what our customers say about us
Please note that in addition to these changes, Microsoft is increasing the general pricing of all Office 365 Plans from March 2022. This will only affect new plans at this point in time, not existing subscriptions. Due to some recent changes made by PBT, existing subscriptions are unlikely to be affected until Dec 2022.
We want to help you make the most of your coffee break by showing you how to increase revenues by 25% without adding additional headcount, save 400 person-hours annually and cut your close time by 79%.
So, grab a cuppa, take a seat and enjoy the demonstration put on by Sage Intacct.
Register now for the Sage Intacct interactive demo plus live Q&A!
Subscribe to our Newsletter
Keep up to date with the latest news on product releases, new software features, industry trends and much more…….
Please enter your email address and select your areas of interest